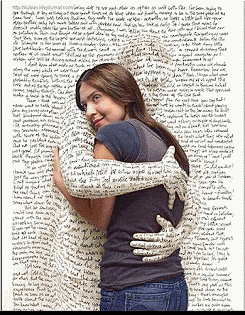 I began a new book yesterday. It's been bouncing around in my head for awhile (for more years than I'm willing to admit). It's a tale I owe to someone, but that's another story.
My first manuscript, The Walker And The Witch, poured out of me like water from a spigot. I'm not saying it was a simple task, but my characters were relentless. They had a story to tell and they weren't about to let me forget it; constantly knocking on my mind's door. They were there when I went to bed, when I woke up, when I went on a walk (I started carrying a tape recorder), and through every other part of my day. As with most writers, my characters became real. They became my imaginary friends. I cried with them, laughed with them, shared their anger, fear, courage, failures and triumphs. Their story is in black and white, and waiting patiently for an interested agent.
While waiting, the obvious next step is to begin a new story. Staring at a blank computer screen, or typing and erasing filled my days for two weeks. The first page is always the hardest, but this was ridiculous. I kept telling myself, I had to let go of Willow, James, Mags, and the rest of my characters/friends from the previous project. I felt like I was betraying them; turning my back on them. I couldn't even come up with my "new" main character's name. It raised a wall in my mind. Yes, the dreaded writer's block!
I put my computer away and read a book by a wonderfully helpful author. GMC: Goal, Motivation & Conflict by Debra Dixon. I recommend it to all aspiring authors. By the time I was finished reading, I had the beginning, middle, and end all worked out in my mind. I was excited to begin! So, I stared at a blank computer screen again. I still felt like a traitor. I even tweeted about it on Twitter: "I began a new story yesterday. It's slow going. Can't let go of the first one." A lovely lady commented on my post. She said not to look at it as "letting go". Simply that it's in a safe place.
A short little post that had a monumental effect. In "real" life we don't discard a friend simply because we found another. We add them to our circle. Willow Young meet Abby Woods! We're all going to be great friends.
Writer's block affects all authors in some form or another. The way it affected me may seem silly in your mind. I know there are authors out there who whip through manuscript after manuscript, creating new worlds and whole list of new characters. It's such a simple feat for some. However, I don't think I'm alone in my "crazy" little world of make-believe. I have to believe there are other aspiring authors out there who struggle in the ways I do.
What walls have you hit? And how did you break through them?