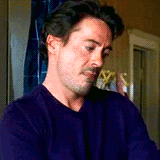 Every writer wants to see their work published, one way or another. But what happens when you finish your novel and it just won't let go. Move on or hang tough?
It's a difficult decision, especially if the novels you've written don't fall into a popular genre at the moment. My young adult fantasy, THE WALKER AND THE WITCH, is complete at 76,000 words. It's sequel, THE SENEX, is complete at 93,000 words, a third (untitled) is nearing completion with a word count that will fall near 80,000. The fourth and final novel in what has become a series is fully worked out and simply needs to be put to paper. However, the story is told from a witch's point of view, and it contains supernatural elements. Unfortunately, editors and literary agents are not interested in the supernatural at this time.
What do you do? I began writing a young adult contemporary thriller that's long overdue. It's a work of fiction with real-experiences in the mix. A story I owe to someone I lost at a very young age. Contemporary thrillers are popular with literary agents right now. But do you write it simply because it's a popular genre? After struggling through the first thousand words and with the help of my wonderful critique partners (and my imaginary friends from The Walker and The Witch), I realized now isn't the time. As hard as I tried to focus on the new story, my mind continued to wander back to The Walker and The Witch. So, do you write for publication or for love? If you write solely for publication, your work will suffer. Your story will seem forced and readers will pick up on that.
I thought I was simply having a hard time letting go, or putting The Walker and The Witch away in a safe place and continuing on. However, that's not the case at all. The story isn't finished, I know that, and so do my characters. One of my critique partners told me: "There's nothing wrong with continuing to work on The Walker and The Witch. Anything you do to make it better is going to pay off, either for this story or your next. And you have to be passionate about something to write it, you know? If you're still passionate about this one, keep your focus on it." I knew that, but for some reason I needed to be told. Words of wisdom!
Passionate
, that's the key word. If you're no longer writing for the love of the craft, it becomes a job. No fun!
I want to write the thriller. I want to tell the story. However, my focus is on The Walker and The Witch at the moment. That's where my passion lies. Am I supposed to put it away because it's not a "popular" genre? No. I love the story. I love the characters, and Willow isn't finished telling her story yet. The popularity of Young Adult Fantasy will come back around. All great trends do.
Everything happens for a reason. Maybe that's why you can't focus on the next task. So if you're experiences are similar, re-edit, re-write, revise. Make your story the very best it can be. Don't ever give up! Your turn is coming!